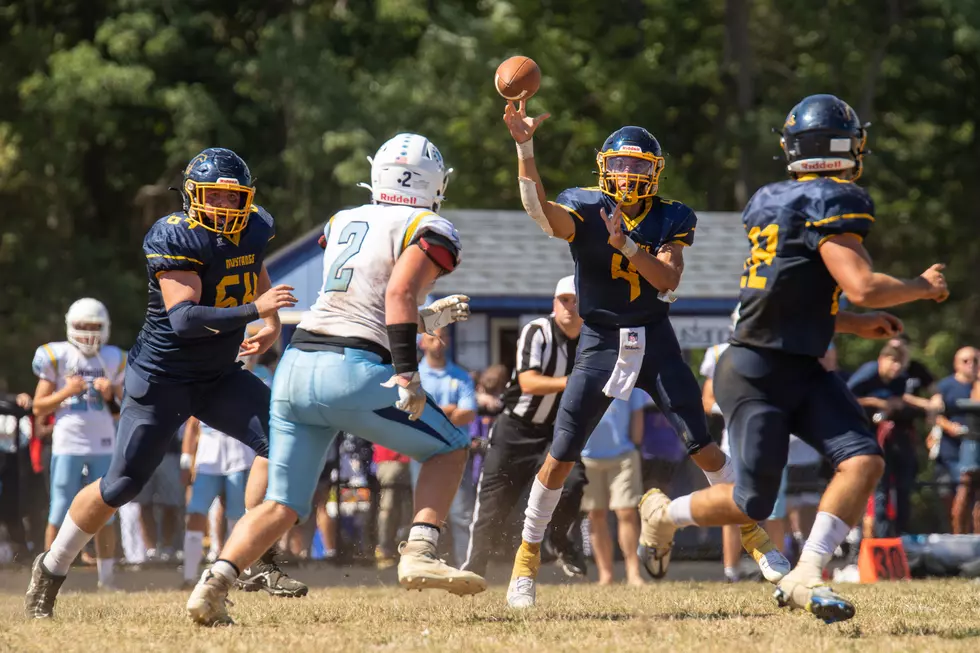 PHOTOS: Marlboro Defeats Freehold Township in Constitution Division Football Matchup
Tom Smith | tspsportsimages.com

Senior quarterback AJ Schwartz accounted for two touchdowns and junior linebacker Anthony Tropeano had a big game on defense to lead Marlboro to a decisive v35-7 Shore Conference Constitution Division victory over Freehold Township on Saturday afternoon.
Schwartz completed 11 of 14 passes for 112 yards and a touchdown and also ran for a touchdown. Junior running back Matt Cassidy ran for 118 yards and a touchdown on 18 carries, senior Lucas McEvoy had a 5-yard touchdown catch, and senior Ryan Mendes caught five passes for 70 yards.
The Marlboro defense found the end zone twice as Tropeano and senior Jake Houston each had interceptions that they returned for touchdowns. Tropeano made nine tackles with three tackles for loss, two sacks, and a 20-yard pick-6 while Houston had a 40-yard interception return for a touchdown. Cassidy recorded a team-high 12 tackles with two tackles for loss and one sack. The Mustangs had nine sacks in total with Mendes posting two and Alex Frank, Corey Shanin, and Hunter Boilen each recording one sack each. Mendes and Boilen also forced fumbles.
Sophomore wide receiver Nick Cardone caught three passes for 51 yards and a touchdown from junior quarterback Mark Augello to account for Freehold Township's touchdown. Nick Carnevale made 15 tackles and Jayden Holmes-Cotter had two tackles for loss.
Click here for an expanded photo gallery by Tom Smith
Marlboro vs. Freehold Township Football
These 10 New Jersey Colleges Were Ranked Best In The Country
So what are the ten New Jersey Colleges and Universities that made the list of best in the country according to US News' 2022 list?
More From Shore Sports Network