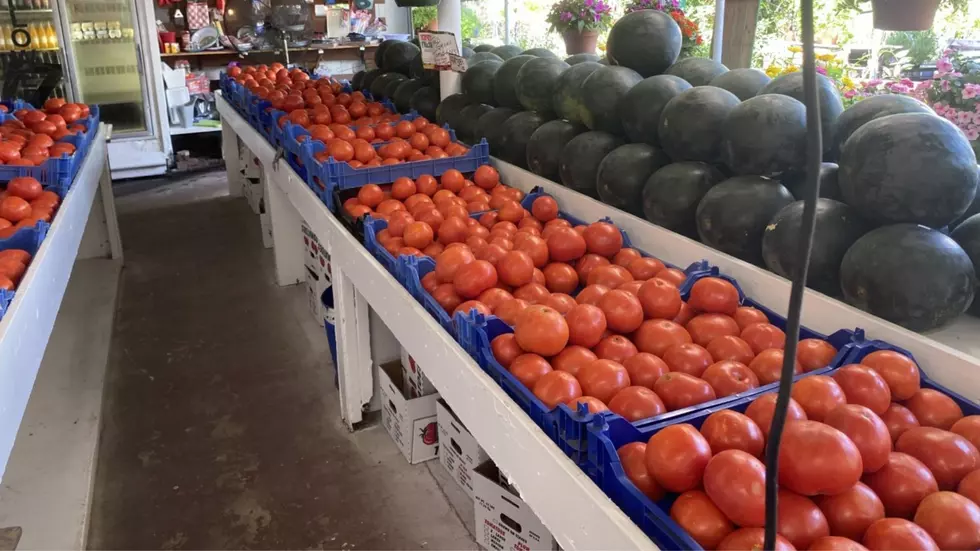 Get Fresh New Jersey Grown Tomatoes For Free In Seaside Heights, NJ
Dennis Malloy/Townsquare Media
In scorching hot weather like this, how does a fresh, juicy, refreshing New Jersey grown tomato sound?
You could eat them with just a small sprinkle of salt.
OR you can go big and add some fresh mozzarella cheese, balsamic glaze and even some fresh basil on top.
OR you can cut it up into smaller pieces and mix it with cucumber and feta cheese with balsamic vinaigrette.
Tomatoes are important to the Murray family, clearly.
On Thursday, July 21st ONLY, you will have the chance to get your hands on some fresh tomatoes for free thanks to the New Jersey Department of Agriculture.
"Tomatoes are one of the crops New Jersey is known for nationally and internationally," said NJDA Secretary Douglas H. Fisher according to NJ.gov. "These grape tomatoes can be eaten as a tasty nutritious snack or taken home to use in a wide range of recipes and dishes. We encourage everyone to seek out all the varieties of famous Jersey Fresh tomatoes throughout the growing season."
They don't call us the Garden State for nothing.
Starting at 1:00 PM today, NJDA staff will be handing out free tomatoes in Wildwood, Atlantic City and Seaside Heights.
Here are the locations:
Wildwood - go to the end of East Schellenger Avenue on Morey's Pier
Atlantic City - go to the end of New York Avenue near Ripley's Believe It or Not
Seaside Heights- tomatoes will be handed out to beachgoers along the boardwalk
Fresh, juicy tomatoes will be handed out until supplies last.
It is technically tomato season until the end of October so if you can't get to any of these locations today, head to FindJerseyFresh.com.
Mmmm, juicy.
20 Restaurants You Want To Eat At This Summer In Monmouth County
The Most Succulent Seafood in Ocean County
More From Shore Sports Network