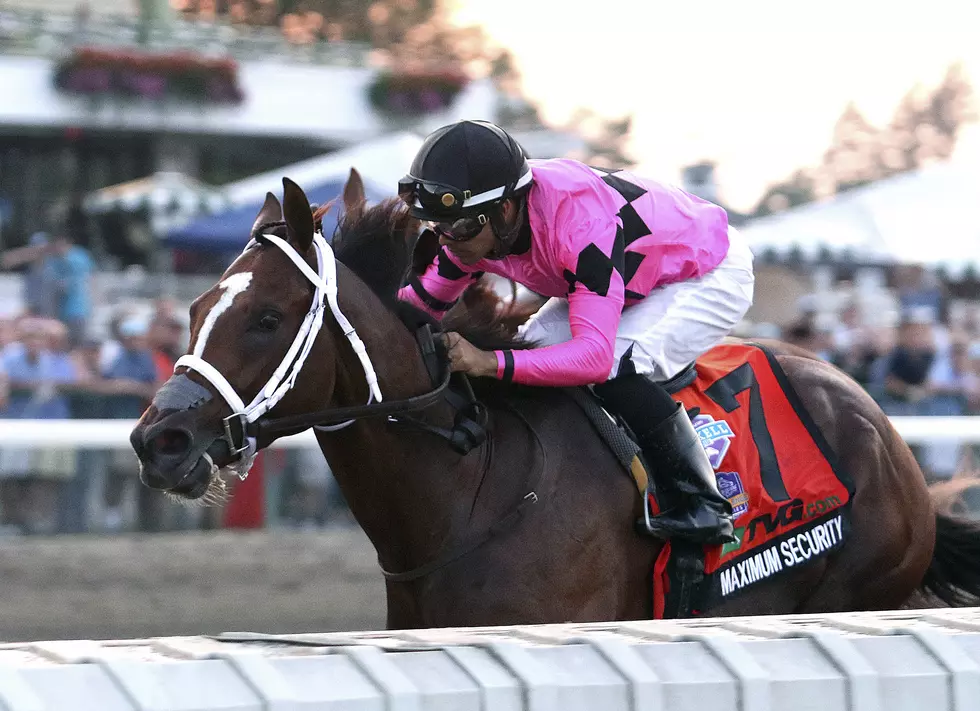 Exciting times ahead as horse racing season underway at Monmouth, NJ Park Racetrack
Maximum Security runs in the Haskell Invitational (Bill Denver/EQUI-PHOTO, Inc. via AP)
🐴 Monmouth Park Racetrack is now open for the 2023 season
🐴 There are special Mother's Day events and festivities taking place on Sunday
🐴 There are several big horse races coming up and sports betting opportunities
---
The horse racing season is underway at Monmouth Park Racetrack and after opening day ceremonies on Saturday, it's time for a special Mother's Day celebration.
If you've never been to a horse race in person or experienced what it's like to be among 40,000 or more people all cheering at the same time -- perhaps for different reasons being a horse you're hoping wins -- then take time out to do so this spring and summer.
Monmouth Park Racetrack presents that golden opportunity for some family fun with all kinds of events across the complex but also opportunities for fans of all ages to watch and learn more about horse races.
In addition, there is a designated sports betting area for those who would like the opportunity t place a wager on a horse race or another sport.
And, there's a sports bar on site as well.
The opportunities are limitless are Monmouth Park Racetrack.

For a look ahead at what's to come this season, Brian Skirka, Marketing Director at Monmouth Park Racetrack joined me on Shore Sports Talk on 94.3 The Point to get us all excited for the horse racing season.
You can listen to the full conversation I had with Brian Skirka on Shore Sports Talk:
Or, wherever you listen to podcasts!
Famous Athletes Who Came From New Jersey
Professional Sports Teams That Play In New Jersey
Professional Sports Teams That Play In New Jersey
New Jersey Abandoned Sports Stadiums
The Biggest Music Stars From New Jersey
More From Shore Sports Network