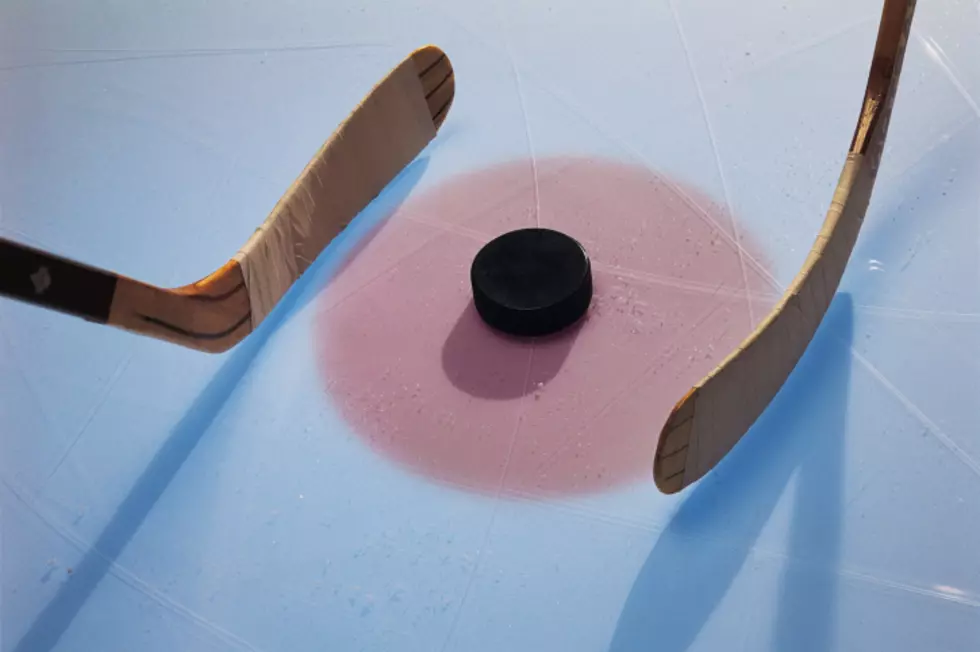 Ice Hockey: Three Stars for Monday, Feb. 8
(Getty Stock)

Enter your number to get our free mobile app
In an homage to a National Hockey League tradition dating back to the 1936-1937 season, Shore Sports Network will be selecting three standouts from each day of Shore Conference ice hockey. The Three Stars of the Day will be posted each morning for the previous day's games.
First Star
Ryan Butchko, So., Def., St. Rose/Red Bank Catholic/Donovan Catholic
Butchko tallied two goals and one assist to lead the 10th-ranked Catholic tri-op to an impressive 4-1 victory over No. 3 Middletown South. Butchko had a power-play goal and an assist in the second period when the Frozen Roses opened a 3-0 lead. Butchko then added a short-handed goal in the third period to seal the victory.
Second Star
Michael Kuras, Sr., Fwd., Rumson-Fair Haven
Rumson-Fair Haven returned from its second two-week COVID-19 pause and hit the ground running with a clutch 3-2 victory over state-ranked Westfield. The game was tied at two in the third period when Kuras netted the game-winning goal with 5:42 left in the third and final period.
Third Star 
John Inderwies, Fr., Goalie, St. Rose/Red Bank Catholic/Donovan Catholic
Inderwies was a late replacement between the pipes for senior starter Jack Bilancione and the frosh came up huge in his high school debut by stopping 32 of 33 shots and helping St. Rose earn a 4-1 victory over No. 3 Middletown South in the team's second game of the season.
Managing editor Bob Badders can be reached at bob.badders@townsquaremedia.com. Follow him on Twitter @Bob_Badders. Like Shore Sports Network on Facebook and subscribe to our YouTube channel for all the latest video highlights. 
See the Must-Drive Roads in Every State
More From Shore Sports Network