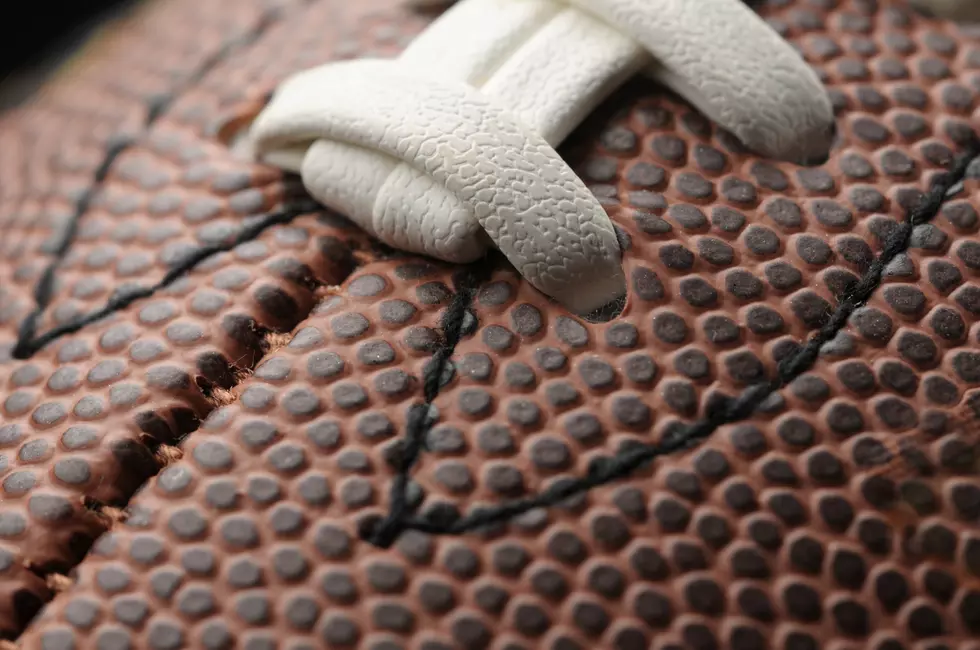 Hawks Dominate CSU, 35-13
Mark Stahl
CHARLESTON, SC- Monmouth University senior quarterback Kenji Bahar (Baltimore, MD/Calvert Hall) became the school's all-time passing leader as the Hawks improved to 6-2 (3-0 Big South) with a 35-13 win over Charleston Southern (2-6, 0-2 Big South) on Saturday night.
Bahar threw for 194 yards and three touchdowns to pass Brian Boland as the Monmouth leader in passing yards. The fifth-year senior now has 8,000 yards passing for the Blue & White.
Running back Pete Guerriero (Lyndhurst, NJ/Lyndhurst) finished with a career-high 221 yards rushing on 22 carries with a touchdown. His 221 yards is the fourth most in school history. He now has 1,022 yards on the season, his second career 1,000-yard game.
Monmouth, who has won three straight in the series, has oustcored CSU 72-16 in the last two games.
On Bahar's second completion of the game he uncorked a 36-yard pass perfectly to Terrance Greene Jr (Philadelphia, PA/St. Joe's) to put move past Boland for first in the MU annals. The reception also put the Hawks up 7-0 in the game just 12:18 into play.
Monmouth driving on their second drive but tipped ball was intercepted and returned to the MU 42. CSU moved deep into Monmouth territory on an inside run but the defense was able to force a 33-yard Alex Usry field goal to preserve a 7-3 lead.
After a Ryan Kost (Newton, CT/Newton) punt put the Bucs back on their own two, CSU drove 88 yards on 16 plays but the Monmouth defense forced a 27-yard field goal. The Hawks answered with a eight-play 58 yard drive that ended in MU's second touchdown of the afternoon. On the drive Lonnie Moore had a 17-yard reception and a 19-yard run to set the Hawks up deep in CSU territory. After the Devell Jones (Iselin, NJ/Lincoln) converted a fourth and one, Bahar hit Shawn Clark (Potsdam, NY/Potsdam) for a 13 yard touchdown to put MU ahead 14-6 late in the second.
The Hawks went up 21-6 in the third quarter on a four-yard Jones touchdown which was setup by a Guerriero 63 yard scamper. The Hawks expanded that lead on a play action pass from Bahar to Clark, putting Monmouth up 28-6. Guerriero finished the scoring for the Blue & White with a 42 yard run with 5:08 to play. CSU finally reached the endzone with 4:01 remaining on a Jack Chambers scramble.
"I thought we did a really good job on defense, especially holding them to two field goals in the first half of the game. We tightened up when we got in the redzone and forced them to kick field goals and I take that as a win for the defense. In the second half we did a nice job of getting three and outs and giving the ball back to the offense. Our offense found their groove a bit and put the ball in the endzone. They got one late there, you'd like to finish a game off and not have that happen. They made a couple good plays where we were in position but I'm very happy with our effort on defense." Head Coach Kevin Callahan
"Kenji's just a great performer for us. This is his third and a half year as a starter and you can see his growth and maturation each and every year. There is no question hes the leader of our offensive unit and he runs the show out on the field He's able to get us in the right play all the time." Callahan on Kenji Bahar
 We had some frustrations in the first half running the ball. We made a couple of adjustments at halftime on how we were blocking some things. I thought the offensive line did a really good job and we started getting some movement on them in the second half. Anytime you can get movement and give Pete a crease he's going to break some big runs." Callahan on the play of Pete Guerriero
The first quarter interception was the first turnover in two games for the Hawks
Monmouth's defense forced CSU to two three-and-outs
Pete Guerriero went over 100 yards for the fifth time this season and 16th of his career
Guerriero's 63-yard run in the third quarter was the second longest run of the season for the redshirt junior behind last week's 65 yarder.
Justin Terry recorded his 23rd career pass defended which ties him for 10th all time with former Hawk Mike Pitts
Shawn Clark scored a pair of touchdowns in the same game for the first time in his career
Bahar has now thrown 56 career touchdown passes, two away from tying Brian Boland for most all-time for the Blue & White
Senior linebacker Evan Powell ended a drive deep in Monmouth territory with a strip sack of Jack Chambers, also recovering the ball.
Monmouth is now 3-3 all-time against CSU and have won two straight in Charleston
Guerriero recorded 161 yards of his night in the second quarter
Usry connected on his eighth straight field goal for CSU
Guerriero averaged 10 yards per rush in the contest
Monmouth racked up 539 yards of offense compared to 371 for CSU
The Hawks were six of 14 on third down, CSU was four of 14
The Monmouth defense recorded a pair of fourth down stops in the win
Greene finished first on the team in receiving yards with 64
Freshman Davis Smith recorded a career-high nine tackles in the win
The Hawks will head down to Kennesaw State next week for control of the Big South Conference. That 2 PM game will air on ESPN+ and the Shore Sports Network.
More From Shore Sports Network