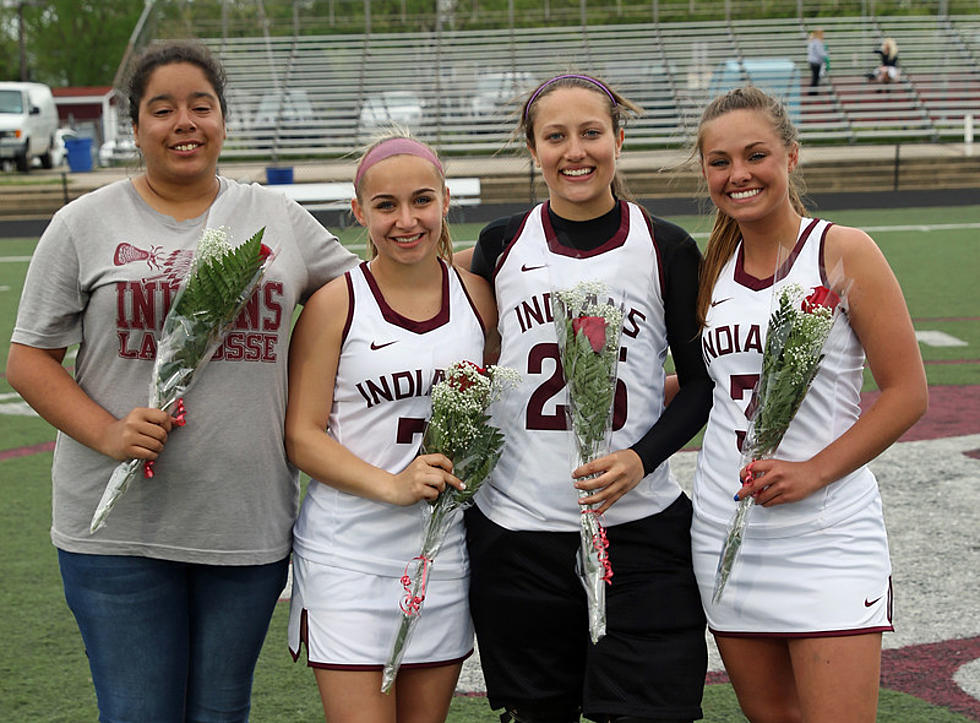 Girls Lacrosse Photo Gallery: Toms River South Senior Night and Janis Tice Dedication
Photo by Ray Richardson.
Toms River South's girls lacrosse team honored its seniors and also had a special memorial dedication to longtime former head coach Janis Tice ahead of Thursday night's 16-5 Shore Conference Class A South victory over Brick.
Tice, who passed away on March 5 after a battle with cancer, was a beloved teacher and coach at Toms River South and was the mastermind behind the Indians starting a girls lacrosse program in the late 1990s.
Emily Donzanti scored six goals while Brooke Adams and Jennifer Toal each scored three time to lead the Indians past the Dragons for their eighth straight victory. Lauren DeRogatis scored twice, Julia Ebeling had one goal and Maya Guzzi made nine saves.
Mikayla Oliveria scored twice, Camryn French, Manshrel Patel and Kylie Williams each scored once and Kasey Wilson made 12 saves to for Brick.
Managing editor Bob Badders can be reached at bob.badders@townsquaremedia.com. Follow him on Twitter @Bob_Badders. Like Shore Sports Network on Facebook and subscribe to our YouTube channel for all the latest video highlights.
More From Shore Sports Network