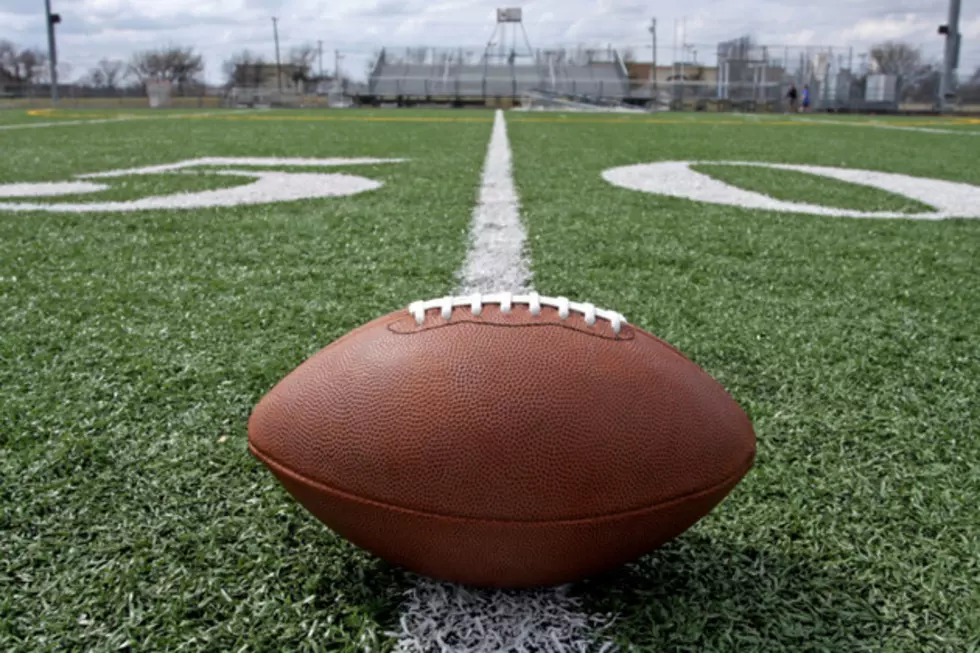 Football: Brian Staub Hired as Point Boro Head Coach
David Lee
Brian Staub was approved as Point Boro's head football coach at Monday's Point Pleasant Board of Education meeting.
Staub, a former quarterback at Brick Memorial and Point Boro's offensive coordinator the last two seasons, takes over for Shore Sports Network's 2017 Coach of the Year, Matt Cilento, who resigned earlier this month.
"To be a head coach is a lifelong dream, especially at a town like Point Boro," Staub said. "It's a special community and a tight-knit group. The coaching staff gets along great, the parents are great and we have a great support system with our administrators and teachers."
Last season, Staub helped guide Point Boro's triple-option offense to an average of 32.5 points per game, which was No. 7 in the Shore Conference, as the Panthers went 11-1 and reached the NJSIAA Central Jersey Group 2 championship game. Point Boro also captured its third straight Class B South division. Senior quarterback James Fara had a tremendous season to finish fourth in the Shore in rushing with 1,628 yards and 24 touchdowns while also throwing for 611 yards and seven touchdowns. Senior running back Brandon Cipriano also had a great season after an injury-shortened junior year. Cipriano ran for 825 yards and 12 touchdowns on an average of 11.9 yards per carry as one of Point Boro's slot backs, and was also the Panthers' leading receiving with 25 catches for 451 yards and five touchdowns. Senior fullback Tanner Gordon battled through an injury all season but still managed to run for 708 yards and eight touchdowns.
Staub played quarterback at Brick Memorial where he ran the triple-option offense and led the Mustangs to the 2008 Central Jersey Group 4 championship. He then played collegiately at Springfield College.
Staying in-house to find its next football coach ensures continuity within the program, especially on the offensive side. Point Boro has run the flexbone triple-option offense since 2002 when current Brick Memorial head coach Walt Currie was the Panthers' offensive coordinator. Staub played under Currie at Brick Memorial and ran the flexbone and then was an assistant at Brick Memorial before coming to Point Boro.
"That's our identity," Staub said. "The schemes are in place both offensively and defensively. We're a true flexbone, triple-option team and the staff is very comfortable with it and the players have experience in it. Defensively, we're a 3-3 stack team that's going to fly to the football. We're going to keep that all in place."
Point Boro will try to reload and compete for another division title despite graduating a very impactful senior class that includes Fara, Gordon, Cipriano, running back/linebacker Nate Chiarello, offensive linemen Gabe Fattizzi and Anthony Bonavito, wide receiver/defense back Trevor McNamara, linebackers Tyler Sanchez and Ronnie Leyda, defensive end Conor Landis and defensive back John Callander.
"The past three years going 8-2, 8-2 and last year 11-1, a huge part of that was that senior class," Staub said. "It's tough to lose guys like Fara, Gordon and Cipriano but we think we have a good senior class for this upcoming year. It may not have the names but we believe there's talent and the kids are anxious to prove themselves."
The Panthers will be a new division this year, however, as the Shore Conference has undergone a complete realignment beginning in 2018. Point Boro will play in the Liberty Division with Manasquan, Monmouth, Raritan, Neptune and Colts Neck.
Staub's hiring fills the final vacant position in the Shore Conference.
Managing editor Bob Badders can be reached at bob.badders@townsquaremedia.com. Follow him on Twitter @Bob_Badders. Like Shore Sports Network on Facebook and subscribe to our YouTube channel for all the latest video highlights.
More From Shore Sports Network