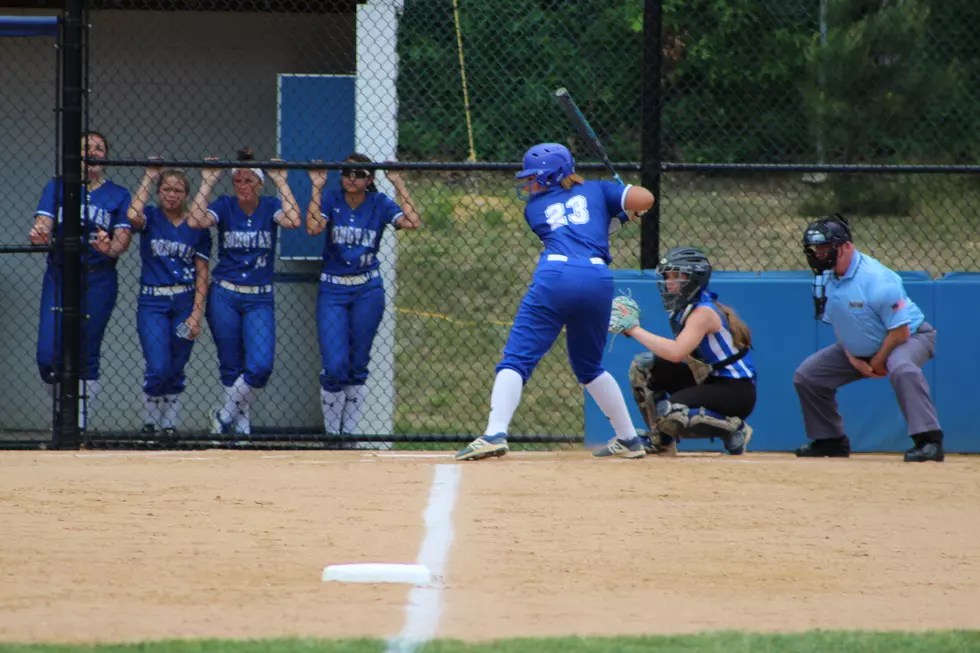 Donovan Catholic's Karina Gaskins Named Gatorade New Jersey Softball Player of the Year
Shore Sports Network
Karina Gaskins of Donovan Catholic has been named the 2018-19 Gatorade New Jersey Softball Player of the Year, becoming the fifth Shore Conference girl to win the coveted honor since it was first awarded in 1999.  A junior first baseman, Gaskins is hitting over .680 with 19 home runs, 58 RBI's and 56 runs scored entering Friday's South Jersey Parochial "A" title game with St. John Vianney.
According to a press release the 5'7 Gaskins is an "A" student who has volunteered with Operation Smile as well as youth softball programs in the area as the award not only recognizes excellence on the field but also high standards of academic achievement and exemplary character.  She also becomes a finalist for the Gatorade National Softball Player of the Year award which will be announced in June.
Gaskins joins Brittany O'Donnell of Red Bank Catholic (2008 & 2009), Lyndsey PeQueen of Toms River East (2007), Tricia Reingle of St. John Vianney (2004 & 2005) and Lauren Anderson of Toms River North (1999) as Shore Conference players to previously win the New Jersey POY award.
More From Shore Sports Network