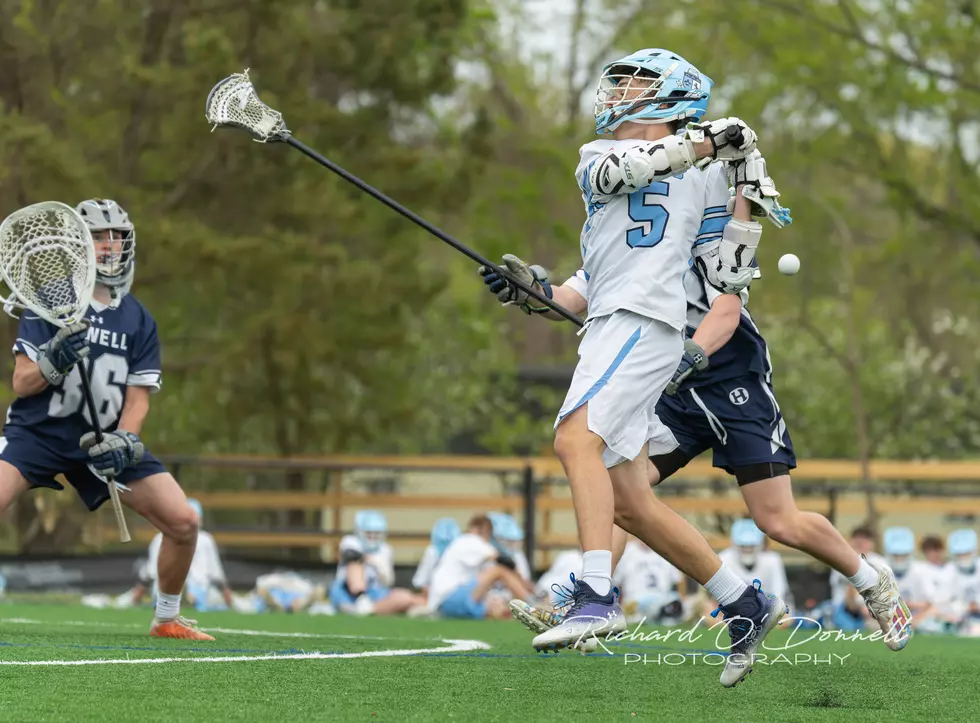 Boys Lacrosse NJSIAA Tournament Scoreboard for Tuesday, May 24
Richard E. O'Donnell

Tuesday, May 24
NJSIAA Tournament
Non-Public A - Quarterfinals
1-Don Bosco Prep 21, 9-CBA 4
The top-seeded and top-ranked Ironmen scored 10 times in the first quarter and never let up on their way to storming past the Colts and into the state semifinals.
Junior attackmen Nick Blalock and Brendan Donnelly, sophomore attackman Ryan Martin, and freshman midfielder Davis Campbell each scored goals for CBA and sophomore goalie Brandon DeSena made two saves.
Non-Public B - Quarterfinals
6-Red Bank Catholic 9, 3-Holy Spirit 7
Junior midfielder Torin Harmon delivered two goals and three assists and junior goalie Christian Schrader made 18 saves as the Caseys (13-8) went on the road and defeated the Spartans (12-4) to advance to the state semifinals.
Jackson Lu tallied three goals and one assist, Peter Villare had two goals and one assist, and Ryan Brown scored twice. Nick Cosimano picked up a team-high 13 ground balls.
The game was tied 3-3 at halftime before RBC scored four straight goals in the third quarter to take a 7-3 lead into the final quarter.
In the semifinals, RBC will play the winner 2nd-seeded Rutgers Prep and 7th-seeded Bishop Eustace, who play on Wednesday.
Surfs Up! Your Monmouth County Beach Badge Guide For Summer 2022
The time to buy beach badges for Monmouth County locals is NOW! There are early bird specials all over the place. Here are all the beach badge prices that Monmouth County towns have released thus far:
More From Shore Sports Network