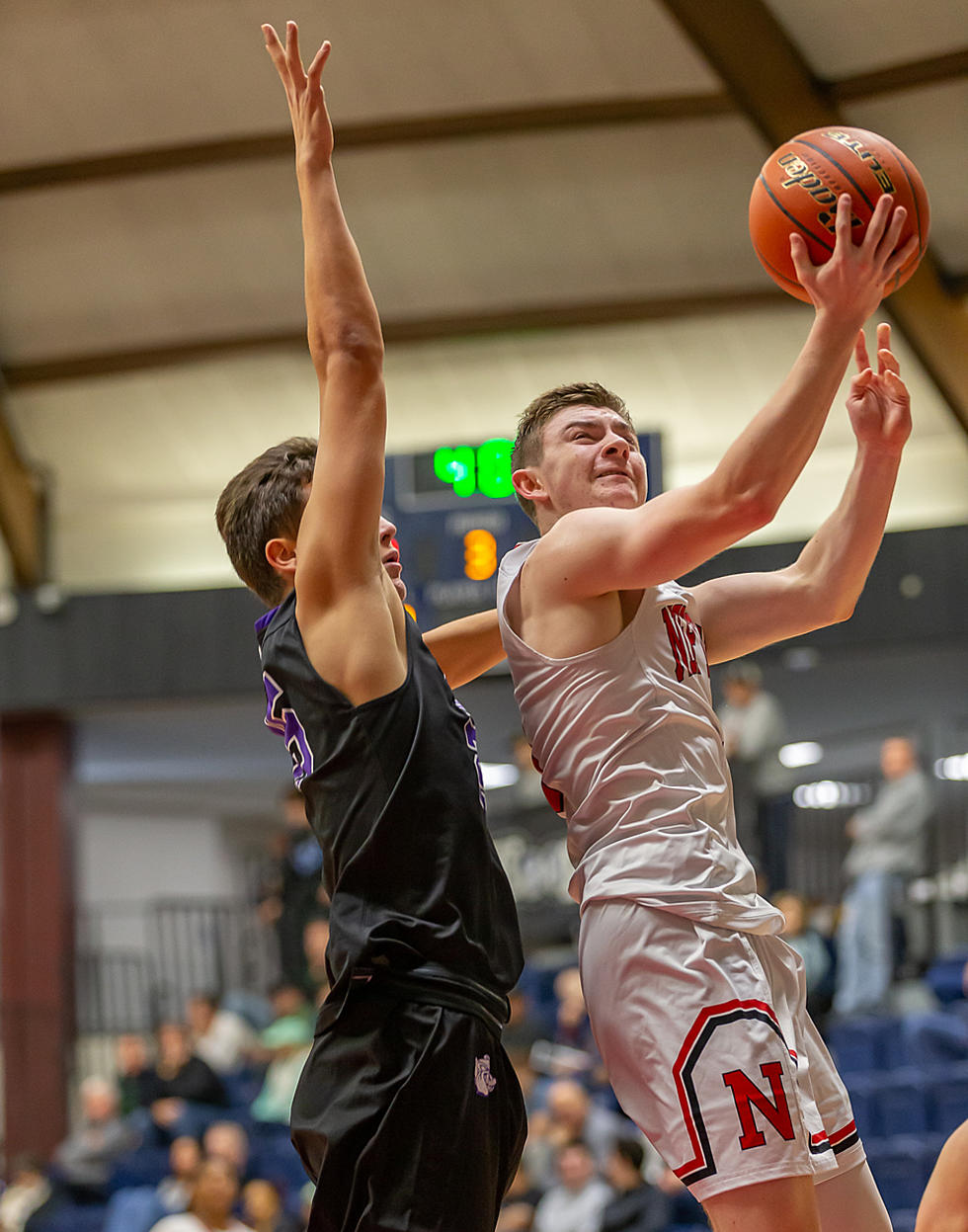 Boys Basketball – Sam Fagan Commits to Monmouth
Neptune junior Sam Fagan. (Photo by Paula Lopez)

Enter your number to get our free mobile app
Sam Fagan lost an entire year to showcase his talent and with as serious as his injury was, he spent more time this past season working himself back into form than he did trying to impress college coaches.
Even with a serious leg injury slowing him down during his sophomore and junior years of high school, Fagan proved himself enough for the hometown Division I team to bring him aboard.
Monmouth University pushed hard to recruit Fagan and the Neptune junior verbally accepted the team's offer by giving the Hawks his commitment on Monday night.
Fagan started at point guard as a freshman on Neptune's 22-5 team in 2017-18 and returned for a big sophomore season. That follow-up season barely got off the ground as Fagan suffered a severe leg injury on Dec. 30, 2018 that knocked him out of action until the fall of 2019.
Although he returned to action for his junior year, Fagan was limited in that he could not practice on days after games, according to his father and Neptune head coach Joe Fagan. Despite that, he still averaged 11.2 points and 3.8 assists while leading the Scarlet Fliers to the NJSIAA Central Jersey Group III championship game.
Even with his leg still recovering, Fagan had some memorable moments during his junior season, most notably a last-second game-winner to beat Red Bank during the regular season and a 40-point outburst in a state-tournament win at Somerville.
In Fagan's three seasons at Neptune, the Scarlet Fliers have made it as far as the sectional semifinals each year, including one round farther this past year. Neptune lost to Wall in overtime but the sectional final appearance was the first for Neptune since 2012.
While a serious injury like the one Fagan is getting over might scare some programs away from some prospects, Fagan's basketball savvy and fundamentally-sound game are not affected by the injury and 2020-21 would represent a chance for Fagan to apply those aspects of his game to a fully-healed leg. He and every other player in N.J. and throughout the country is already missing out on game action on the AAU circuit to the COVID-19 Pandemic.
Monmouth, meanwhile, is coming off an 18-13 season in which the Hawks tied Rider for second place in the MAAC regular-season standings behind a resurgent St. Peter's program. Leading scorer Deion Hammond will be back for his senior season in 2020-21 but the Hawks will have to replace second-leading scorer Ray Salnave, who opted to enter the NCAA transfer portal.
Before landing Fagan as their first verbal commitment from the Class of 2021, Monmouth got a verbal commitment from Don Bosco point guard Myles Ruth from the Class of 2020, adding Ruth to incoming freshmen forwards Myles Foster and Jack Holmstrom to the most recent recruiting class.
More From Shore Sports Network