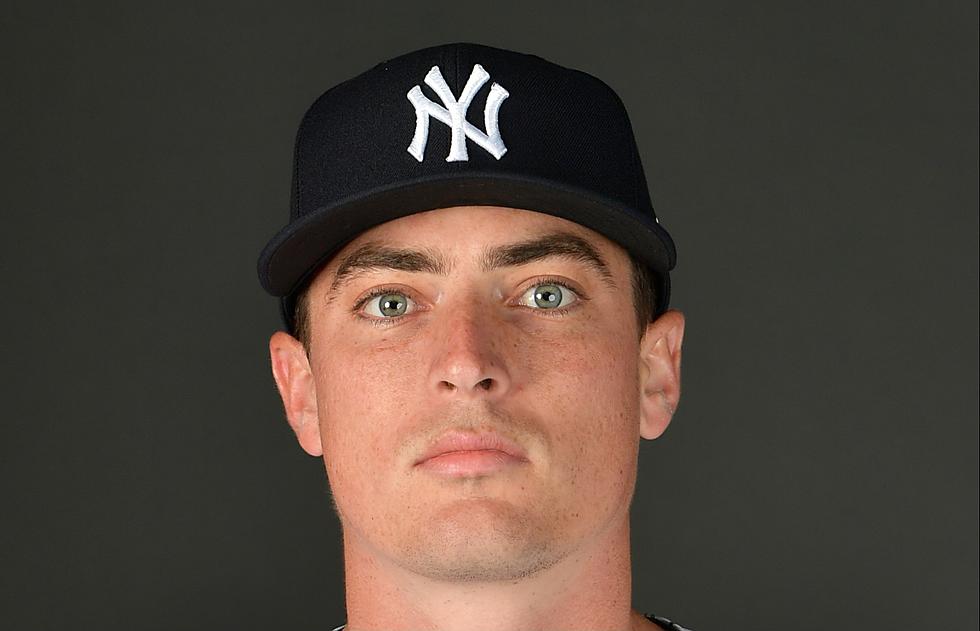 Baseball – Toms River Native Ron Marinaccio Makes Yankees Opening Day Roster
New York Yankees pitcher and Toms River native Ron Marinaccio. Photo: Getty Images

A year after graduating from Toms River North High School in 2013, Ron Marinaccio was just hoping to get on a college mound for the first time. Two years later, he was a struggling starter at a small-conference Division I program whose baseball-playing career seemed to be at a crossroads.
On Tuesday, Marinaccio found out he would be a relief pitcher on the 2022 Opening Day roster for the New York Yankees. The club announced Tuesday that Marinaccio will be part of the bullpen for its season-opener Thursday against the Boston Red Sox in the Bronx.
The Toms River native's long, winding road to the big leagues is just about complete, with Marinaccio now simply waiting for the first call from manager Aaron Boone in the  dugout to get warmed up, to the first time he signals Marinaccio into the game to the first official pitch he throws from a big league mound -- which will likely be at Yankee Stadium against either Boston or Toronto during a seven-game, season-opening homestand.
If Marinaccio continues to perform the way he has since he signed with the Yankees out of Delaware in 2017 after being selected in the 19th round of that year's MLB Draft, he is likely to add "first career strikeout" to his list of firsts in short order. Marinaccio dominated the lower levels of the minor leagues in his first two pro seasons in 2017 and 2018 -- including a 1.77 ERA with 33 strikeouts and three walks in 20 1/3 innings in rookie ball in 2018.
His first taste of full-season Minor League Baseball came in 2019 and the results were mixed. Marinaccio continued to rack up strikeouts pitching out of the bullpen (40 in 32 1/3 innings) but saw his walks (18) and ERA (4.28) increase.
The elimination of the 2020 Minor League season due to the pandemic gave Marinaccio a chance to build strength and refine his craft and he came back in 2021 throwing harder and throwing more strikes.
His walk rate at Double-A Somerset was similar to the one he put up in 2019, but once he was called up to Triple-A Scranton-Wilkes-Barre, Marinaccio put it all together. He posted impressive 38 percent strikeout rate and seven percent walk rate in Triple-A and was on the doorstep of a Major League call-up at the end of the season.
Although he had to wait an offseason, Marinaccio remained in the Yankees plans as a member of the 40-man roster and a serious candidate to make the club out of spring training. With two additional roster spots added for April, bringing the active total to 28 players per big-league club, Marinaccio's chances increased even more.
His performance during the spring also helped. Marinaccio appeared in five games, totaling 4 2/3 innings, in which he posted a 0.00 ERA with three hits allowed, two walks and four strikeouts. His fastball has been up to 97 miles-per-hour and he has also featured a curveball and a changeup, making him a potential three-pitch right-hander out of the Yankees bullpen.
Tuesday's news makes Marinaccio's early college career feel like ages ago. He had Tommy John Surgery following his senior season at Toms River North in 2013 and did not get back on the mound for Delaware until 2015. In his first two seasons as an active player with the Blue Hens, Marinaccio struggled with an ERA over 4.00 as a sophomore and over 5.00 as a junior.
In this final season, Marinaccio moved to the bullpen and found success, so much so that the Yankees selected him in the 19th round of the 2017 Draft. Marinaccio spent the next five years honing his craft and now his baseball journey takes him to the Bronx, home to the 27-time World Series champions -- the team Marinaccio grew up rooting for.
On a day in which Todd Frazier -- a Toms River Little League and Rutgers star before he even in made it to the Big Leagues -- announced his retirement from Major League Baseball, Toms River will have a new hometown kid to pull for and he won't be far from his old stomping grounds.
More From Shore Sports Network