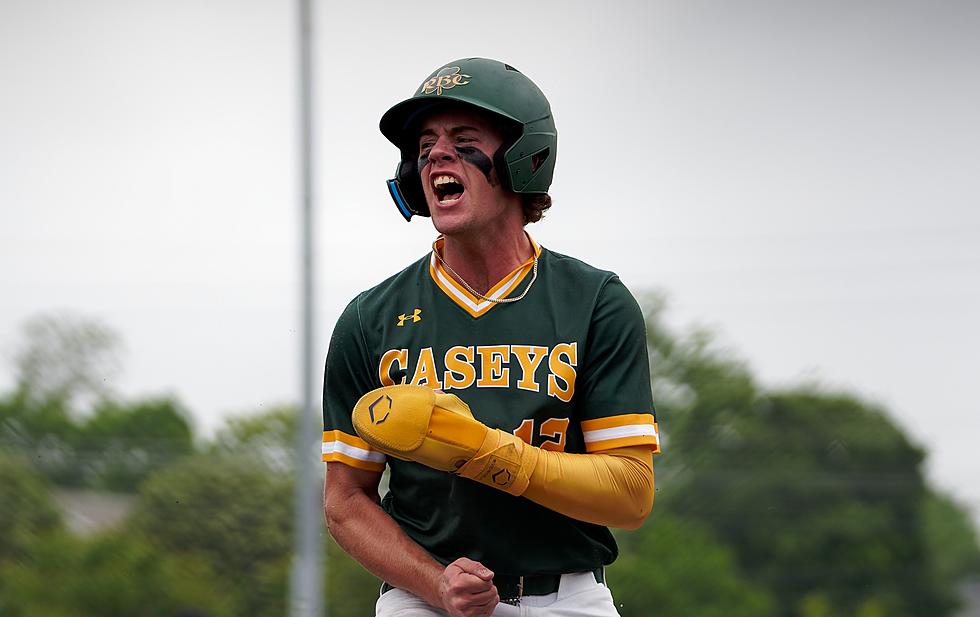 Baseball – NJSIAA Non-Public A Championship Preview: Red Bank Catholic One Game From Glory
Red Bank Catholic sophomore Dylan Passo. (Photo: Robert Badders)

NJSIAA Non-Public A Championship
Friday, June 9, 2023
At DeMeo Field, Veterans Park, Hamilton
Red Bank Catholic (24-5) vs. Don Bosco Prep (26-5), 7 p.m.
Red Bank Catholic at a Glance
Head Coach: Buddy Hausmann
Last Group Championship: 1997 (Non-Public B)
Last Group Championship Appearance: 1997
Probable Starting Pitcher
Steve Svenson, Jr., RHP (5-3, 41.2 IP, 2.52 ERA, 11 BB, 42 K)
Notable Relief Pitchers
Declan Leary, Jr., RHP (6-0, 33.2 IP, 1.04 ERA, 17 BB, 26 K)
Ethan Marzo, Sr., RHP (11 IP, 0.64 ERA, 4 Saves, 7 BB, 17 K)
Alex Stanyek, Sr., RHP (3-0, 0.93 ERA, 12 H, 10 BB, 46 K)
Ryan Prior, So., RHP (3-0, 23 IP, 0.61 ERA, 17 H, 18 BB, 24 K)
Dom Mallamacci, Sr., RHP (4-2, 28.1 IP, 2.72 ERA, 26 H, 7 BB, 29 K)
Projected Lineup
Alex Stanyek, Sr., RF (.326, 11 2B, 4 HR, 32 R, 16 RBI, 5 SB)
Sean Griggs, Jr., 3B (.400, 4 2B, 3 3B, 1 HR, 25 R, 14 RBI)
Frank Scrivanic, Sr., 1B (.333, 10 2B, 1 3B, 26 R, 24 RBI)
Shane Andrus, Sr., C (.430, 8 2B, 5 HR, 22 R, 28 RBI)
Dylan Passo, So., LF (.342, 6 2B, 1 3B, 3 HR, 21 R, 21 RBI, 5 SB)
Matt Brunner, Jr., CF (.315, 4 2B, 1 3B, 11 R, 28 RBI)
Brendan Kopec, Jr., DH (.208, 2 2B, 2 3B, 9 R, 8 RBI)
Chistian Condon, Sr., 2B (.172, 2 2B, 1 3B, 16 R, 5 RBI, 7 SB)
Max Dantoni, So., SS (.306, 1 2B, 1 3B, 1 HR, 19 R, 14 RBI, 21 SB)
Road to the Final
First Round: Bye
Quarterfinal: RBC managed only two hits against pitchers Jake Francis and Alex Payne, but Declan Leary was solid enough through five-plus innings and Steve Svenson fired two dominant relief innings to guide the Caseys past No. 8 Pingry, 4-2. None of RBC's four runs scored on hits, with two scoring on walks, another on a groundout by Christian Condon and the fourth run on a sacrifice fly by Shane Andrus.
Semifinal: The Caseys bats woke up in time to pummel six-time defending sectional champion St. Augustine, as RBC avenged a sectional-final loss from two years ago by conquering the Hermits, 8-1. Alabama commit Sean Griggs jumpstarted the day with a pair of defensive plays and a line-drive double, Shane Andrus blasted a first-inning homer and both Frank Scrivanic (3-for-3, two RBI) and Matt Brunner (3-for-4, RBI) collected three hits to lead the offense. Svenson, meanwhile, continued to shine on the mound by punching out a career-high 11 in a three-hit complete game.
Sectional Final: Alex Stanyek settled in to throw yet another gem (6.1 IP, 3 H, 2 BB, 9 K) on the mound following a 32-pitch first inning and Red Bank Catholic authored scoring rallies in the fifth and sixth innings to upend St. Joseph of Metuchen to win its first NJSIAA sectional title since 1997. Matt Brunner was in the middle of both rallies, getting hit by a pitch and scoring the tying run on an error, then hitting a sacrifice fly to make it 3-1. Sean Griggs singled and scored the winning run on a wild pitch and Brendan Kopec delivered RBC's lone run-scoring hit – an RBI single that extended the lead to 4-1 in the sixth.
Don Bosco at Glance
Head Coach: Mike Rooney
Last Group Championship: 2022
Overall Group Championships: 7
Probable Starting Pitcher
Mike Staiano, Sr., LHP (7-1, 46.1 IP, 1.81 ERA, 37 H, 11 BB, 55 K)
Notable Relief Pitchers
Anthony Costello, So., LHP (3-0, 16.1 IP, 0.00 ERA, 13 H, 10 BB, 22 K)
Dylan Henshaw, So., RHP (4-1, 25.2 IP, 1.64 ERA, 16 H, 12 BB, 30 K)
Jonathan Rodriguez, Sr., LHP (3-1, 28.1 IP, 1.98 ER, 21 H, 8 BB, 29 K)
Projected Lineup
James Hinspeter, Sr., CF (.348, 5 2B, 29 R, 18 RBI, 16 SB)
Nick Locurto, Sr., RF (.398, 7 2B, 3 3B, 3 HR, 35 R, 33 RBI, 5 SB)
Eric Becker, Sr., SS (.422, 8 2B, 4 3B, 4 HR, 34 R, 31 RBI)
Allen Hernandez, Sr., 1B (.357, 10 2B, 1 3B, 1 HR, 17 R, 30 RBI)
Andy Granatell, Sr., 2B (.313, 2 2B, 2 HR, 22 R, 18 RBI)
Michael Hanna, Fr., LF (.393, 9 2B, 2 3B, 27 R, 22 RBI, 10 SB
Mike Staiano, Sr., P/DH (.339, 3 2B, 1 HR, 11 R, 18 RBI)
Nick Becker, So., 3B (.353, 4 2B, 2 3B, 23 R, 16 RBI, 10 SB)
Gabe Cushner, Jr. C (.270, 2 2B, 1 R, 15 RBI)
Road to the Final
First Round: Bye
Sectional Quarterfinal: Allen Hernandez doubled, tripled and drove in four while sophomore Anthony Costello pitched four shutout, one-hit innings to help the Ironmen rout No. 7 Seton Hall Prep. Eric Becker also went 2-for-2 with a double, three runs and an RBI and Nick Locurto was 2-for-3 with two RBI.
Sectional Semifinal: Costello pitched four more shutout innings and Mike Staiano closed by striking out all four batters that he faced to help Don Bosco escape past No. 3 Delbarton, 2-1. The Ironmen scratched two runs across in the bottom of the fifth to give reliever Jonathan Rodriguez the win, while Locurto had another strong showing at the plate by going 2-for-3 with a hit-by-pitch and stolen base.
Sectional Final: Rodriguez struck out two batters out of the bullpen in the bottom of the eighth inning – the last one with the bases loaded – and Don Bosco beat rival Bergen Catholic, 2-1, in extra innings. None of the three runs in the game were scored on hits and all game in the seventh inning or later. Staiano pitched 5 2/3 shutout innings with just two hits allowed before turning it over to the bullpen
RBC vs. Bosco: A Breakdown
Update: The NJSIAA Non-Public A and B championship games, originally scheduled for Thursday, June 8 at Veterans Park in Hamilton, have been postponed until Friday at the same location with the same schedule. The smoke of several large forest fires in Canada being blown southeast caused hazardous air quality in a significant portion of the northeast U.S. including New Jersey, New York and Pennsylvania on Wednesday and the conditions remain a concern on Thursday.
Red Bank Catholic opened the season ranked No. 1 in the state, according to NJ Advance Media and a win on Friday would likely give the Caseys the No. 1 ranking to end the season. While that suggests RBC enters Friday's championship game as the favorite, the Caseys will be trying to win their first state championship in 26 years while facing the defending Non-Public A champion.
Don Bosco rode Los Angeles Angels draft pick Caden Dana to the 2022 championship and this season, the Ironmen have had to rely on a more balanced rotation that has no obvious ace, but several reliable pitchers who have helped Don Bosco get to this point.
Senior left-hander Mike Staiano has been Don Bosco's steadiest option on the mound and he is ready to go for Friday, but sophomore left-hander Anthony Costello has been as good as anyone could have expected since making his season debut in early May. Staino has been the big-game pitcher, but with no earned runs allowed in 16 1/3 innings so far this season, Costello is right there.
The Ironmen lineup is a senior-led unit, with the top five hitters in the batting order all getting set to play their final high-school games on Friday. Rightfielder Nick Locurto and shortstop Eric Becker are both essentially .400 hitters (Locurto enters at .398) with power and will be the two hitters with whom Red Bank Catholic starter Steve Svenson will have to most careful on Friday night.
Svenson is slated to get the nod for RBC coming off a dynamic performance in an 8-1 win over St. Augustine in the South Non-Public A semifinals eight days prior to his scheduled start on Friday. Svenson completed the game on 111 pitches and struck out a career-high 11 while allowing only three hits.
The key for Svenson this season has been settling into his outings. His two roughest appearances of the season – a loss at Rumson-Fair Haven on opening day and a loss to Ranney in the Monmouth County Tournament final – were both out of the bullpen and in both instances, he failed to record an out. He also has grinded through the first inning in several of his outings before locking in and dominating over the later innings.
Svenson enters Friday with a 2.52 ERA in 41 2/3 innings, but as a starter, that ERA drops to 1.70. Even more encouraging for RBC, since blowing the save in the MCT final, Svenson is 2-0 with a save, a 1.65 ERA and two walks against 21 strikeouts in 17 innings.
RBC has no shortage of options backing Svenson up, most notable Alex Stanyek. If Stanyek makes an appearance on the mound on Friday, it will be the first time he is pitching on fewer than 10 days of rest this season, so the five days of rest would be, by far, the shortest recovery time he will have had between pitching appearances. Stanyek also has not pitched in relief since his sophomore season in 2021, but he has given coach Buddy Hausmann the go-ahead to deploy him out of the bullpen for what would likely be no more than two innings.
Junior right-hander Declan Leary is also likely limited to two innings, as he has been dealing with a tired arm, according to Hausmann. He last pitched in a 4-2 win over Pingry on May 26 and has walked 17 batters in 33 2/3 innings this season after issuing only nine in 48 2/3 as a sophomore last season.
Senior Ethan Marzo has saved four games and allowed just one hit in 11 innings of relief, so the right-hander will be another potential end-game option for Hausmann should he need to piece together a winning combination of pitchers. Sophomore Ryan Prior could be a wild card as well, with Hausmann saying the Virginia commit has been impressive in live sessions coming off a strong two-inning outing against Bergen Catholic in his last game action.
With Stanyek available to contribute, RBC's pitching staff should have an edge, which means the Caseys will be looking to back Svenson and Co. with solid defense and enough offense to bring home the hardware. RBC plays on turf, which could make the defense somewhat more suspect on a natural surface, but outside of an ugly first inning in the MCT final, RBC's defense has traveled well in tournament settings.
As for the bats, the Caseys will welcome a left-handed starter. While they did not exactly handle Ranney southpaw Marcello Mastroianno, they had good at-bats in those games and did manage to knock around Ranney's other prominent left-hander, A.J. Gracia. RBC's three prominent left-hand hitters – Sean Griggs, Frank Scrivanic and Dylan Passo – have displayed an above-average comfort level facing left-handers, and Don Bosco boasts a staff that is heavy on them. Throw in the right-handers in the lineup being extra-dangerous against lefties and RBC's offense could be in for a strong showing.
RBC's journey to the Non-Public A championship game began two years ago with a gut-wrenching loss to St. Augustine in the South Jersey Non-Public A final and has taken a long path to this final chance at redemption. The Caseys have already achieved a measure of that redemption by beating St. Augustine and winning the program's first sectional championship since 1997. They have also won four consecutive Shore Conference Tournament titles, a feat never before accomplished in the tournament's history.
In order to fully wash away the bad taste of the 2021 sectional final – a game that four of RBC's current starters played in as underclassmen – the Caseys want one more win to complete their climb to the top of the state.
"They are more focused than any group I have had," Hausmann said. "The buy-in is 100 percent. From the time we were putting the equipment away last June, this has been all they have talked about. From the seniors on the team to the last guy on the bench, they all want it."
Prediction: Red Bank Catholic, 6-2
More From Shore Sports Network