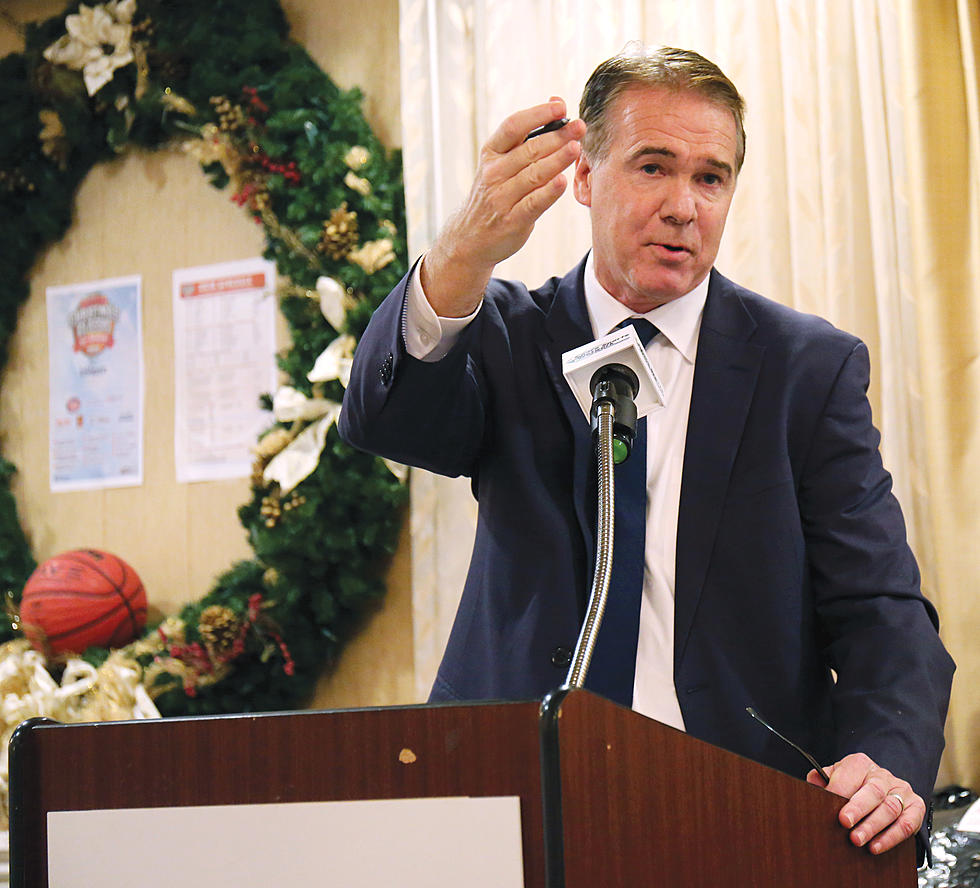 A Tasty Christmas Classic Breakfast
Tim Capstraw (Steve Meyer, Townsquare Media NJ)
Simply hard to believe that Christmas is only a week away as it seems like the season has just kind of caught up with me. It's not like I have to do much as my wife handles the decorating, shopping and baking but I have work and this little basketball tournament that begins this weekend.
I have nobody to blame but myself for creating the WOBM Christmas Classic in 1984 which at the time was an 8-team boys event that took place over three days at Ocean County College.
Well some of you certainly know the rest of the story.  That "little" tournament has grown to what it is today, a 32-team boys and girls mega event presented by InVision Eye Care at the RWJBarnabas Health Arena at Toms River North.  52 games over 7 days which is more draining on the staff then the players.
But the WOBM Christmas Classic is much more than that and filled with extras that remind all the participants that they are part of something truly special.
It all began on Sunday, December 9 when we had the coaches seeding meeting held and hosted by The Villa in Toms River.  Prior to that we announced the nine recipients of academic scholarships who played in last year's tournament and are now college freshman.  They will each receive $500 from our corporate partner, Community Medical Center/RWJBarnabas Health.
That brought us to yesterday when more than 260 players, coaches, guests and members of the tournament staff gathered at the Clarion Hotel & Conference Center in Toms River for the annual Tipoff Breakfast.  As impressive as many of the players are on the court they are equally impressive in their numerous trips to the buffet line.
Also impressive was our guest speaker, Brooklyn Nets radio broadcaster and former Wagner College coach Tim Capstraw who captivated the crowd with his sense of humor and candor.
As part of Monday's event we presented the Jim Ruhnke Contribution Award to Nick Pagano, the general manager of The Office Restaurant & Lounge and The Villa who has hosted our seeding meeting dinner since 2012.
Next up are the games themselves which begin this weekend.  I really have to start my Christmas shopping.
More From Shore Sports Network