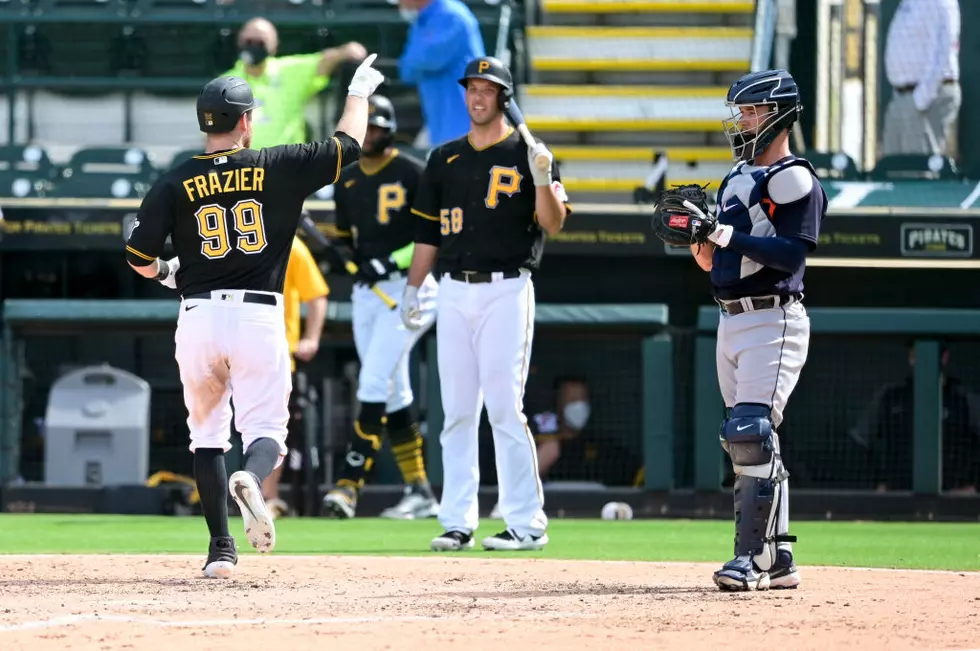 7 Questions With Toms River, New Jersey's Immortal Todd Frazier
Getty Images
Todd Frazier is auditioning to remain a Major League Baseball player and the early reviews from Bradenton, Florida have been positive.  The 35-year old is a non-roster invitee with the Pittsburgh Pirates meaning he has to earn a spot on the opening day roster but those covering the team say it would be a surprise if Frazier was not with the club when they open the season on April 1.
The two-time All-Star who grew up and lives in Toms River got off to a fast start during spring training with home runs in his first two Grapefruit League games.  Frazier has been splitting time between first and third base and it would appear he could platoon with Colin Moran at first and play against lefties where he batted .293 last season. He'll know by March 25 if he has made the team which will earn him a $1.5 million contract for 2021.

Frazier spent most of the winter wondering if indeed he would get a chance at an 11th  big league season after splitting the pandemic-shortened 2020 campaign between the Texas Rangers and New York Mets.  While the Pirates had the worst record in all of MLB last season (19-41) Frazier is embracing his role as a reserve corner infielder and just as important a mentor in the clubhouse.  Pittsburgh will field one of the youngest rosters in baseball and Frazier will be the "veteran" of the team and four years older than the next oldest player.
The former Toms River South and Rutgers University standout has had success throughout his career at PNC Park which is the home of the Pirates. Most of that came during his time with the Cincinnati Reds, the team who drafted him and where he made his major league debut in 2011.
KEEP READING: New Jersey Athletes Who Played/Coached in NBA and MLB
KEEP READING: NJ Athletes Who Played/Coached in NBA and MLB
More From Shore Sports Network