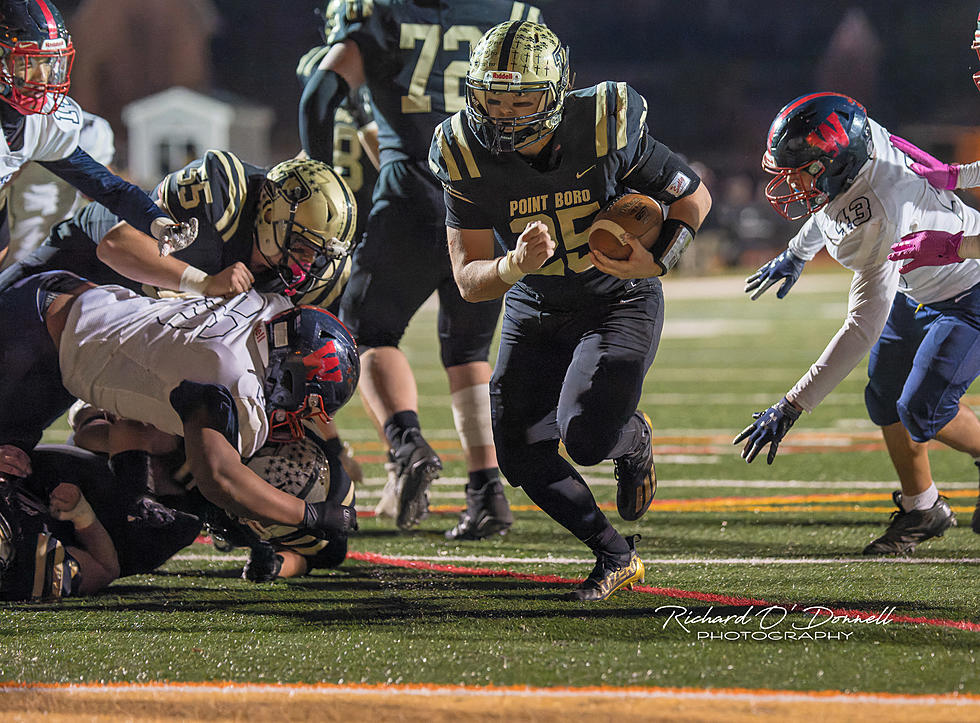 2021 All-Shore Football Final Vote Winners
Richard E. O'Donnell

The All-Shore Final Fan Vote is complete and we have our final members of the 2021 Shore Sports Network All-Shore Football Team. Below are the players voted to be named to the All-Shore team as third-team selections.
Quarterback
AJ Schwartz, Jr., Marlboro
Schwartz threw for 834 yards and 14 touchdowns with just two interceptions and added 541 yards rushing and 5 touchdowns for an offense that was top-15 in the Shore averaging 23.4 points per game. He also made 27 tackles with two tackles for loss and intercepted three passes on defense. Schwartz's contributions helped Marlboro go 7-3 for its first winning season since 1999 and the program's second-most wins in a season in program history.
Running Back
Elijah Marquez, Sr., Manalapan
Marquez ran for 624 yards and 8 touchdowns on an average of 4.5 yards per carry for a Manalapan team that went 6-3 and finished No. 10 in the SSN Top 10.
Wide receiver
Shawn Corchado, So., Freehold Township
Corchado emerged as the No. 1 receiver in Freehold Township's spread offense and caught 38 passes for 497 yards and 6 touchdowns.
Offensive Line
Josh Kaye, Jr., Toms River North
The 6-foot-1, 230-pound junior helped open holes for a Mariners offense that ran for 2,425 yards and 21 touchdowns on an average of 6.2 yards per carry and averaged 21.3 points per game. His play helped the Mariners to 7-4 and reach the South Jersey Group 5 sectional final.
Defensive Line
Shane Garrett, Jr., Ocean
Garrett was a steady presence along the defensive line for Ocean and produced three forced fumbles plus three fumble recoveries.
Linebacker
Ty Kazanowsky, Jr., Toms River North
The 6-foot-4, 225-pound outside linebacker recorded 84 tackles, 5 sacks, 13 tackles for loss, 1 interception, and 32 hurries to help Toms River North go 7-4 and reach the South Jersey Group 5 sectional final.
Defensive Back
Rylan Fegan, Sr., Shore Regional
Fegan made 31 tackles and tied for second in the Shore Conference with four interceptions to help the Blue Devils go 7-4 and reach the South Jersey Group 1 sectional semifinals.
Utility
Tyler Gordon, Jr,., LB/RB, Point Boro
Gordon recorded 74 tackles, 5 sacks, 5 tackles for loss and two interceptions as a linebacker and also punched in six touchdowns as a fullback to help Point Boro go 10-2, win the Patriot Division championship, claim the NJSIAA South Jersey Group 2 sectional title, and finish No. 8 in the SSN Top 10.
Cooper Yorke, Sr., QB/LB/K, Jackson Liberty
Yorke did a little bit of everything for the Lions with 110 tackles, 1 sack, 10 tackles for loss, 2 forced fumbles, and a pass breakup on defense and 230 yards rushing plus 250 yards passing and two touchdowns at quarterback. He was also one of the top kickers in the Shore Conference in covering 7 of 9 extra points and 6 of 7 field goals with a long of 41 yards.
Kicker
Jeffrey Spengler, Sr., Raritan
Spengler was a reliable placekicker for a Raritan offense that was routinely in scoring territory averaging 24.8 points per game. The Rockers senior was 32-for-38 on extra points and kicked five field goals with a long of 29 yards to help Raritan reach the Central Jersey Group 2 sectional final.
The Most Heavenly Breakfast Spots in Monmouth County
More From Shore Sports Network