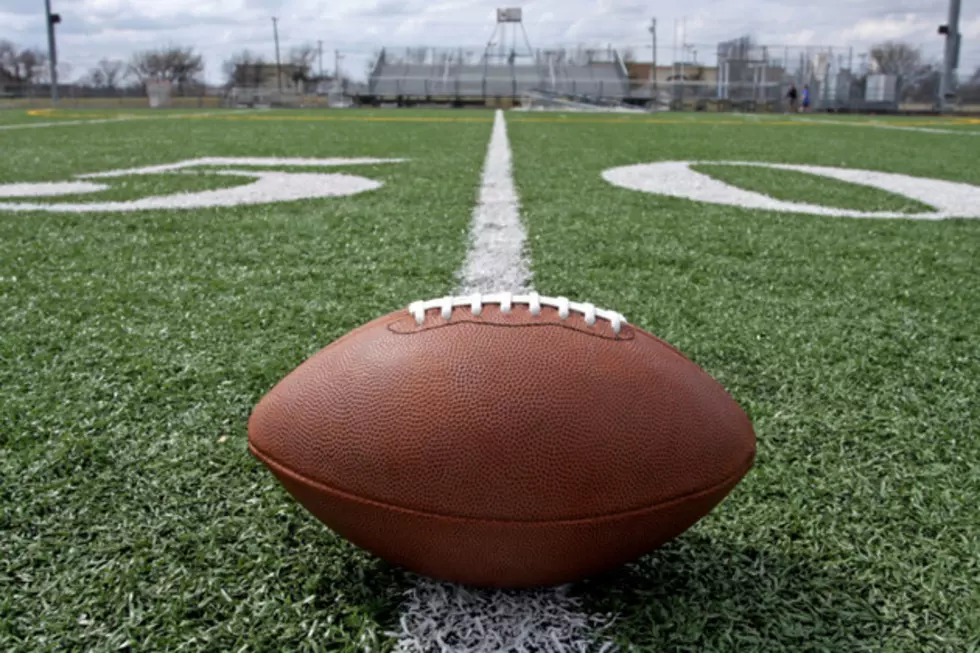 2019 Shore Conference Football Schedule
David Lee
Here is the week-by-week 2019 Shore Conference football schedule. Exact dates and times will be released at a later date.
The Shore Conference has released the football schedule for the 2019 season, which features some very interesting nondivisional matchups to go along with the games in the new-look divisions.
Starting off the season in Week 0 will be a clash between rivals Red Bank Catholic and Rumson-Fair Haven at Count Basie Field in Red Bank. The two teams played an instant classic last season with RBC winning, 14-13, thanks to a blocked extra point by senior Jaden Key.
In Week 2, Rumson and Long Branch will meet in a battle of teams that won NJSIAA state sectional titles and NJSIAA bowl games last season. In Week 5, Rumson will take on Mater Dei Prep, which has reached three straight state championship games.
Red Bank Catholic and Donovan Catholic will play each other in Week 7, which also features Jackson Memorial vs. Brick Memorial, Lacey vs. Point Boro and Holmdel vs. Raritan.
The final week of the regular season has a slew of intriguing nondivisional matchups with Rumson vs. Jackson Memorial, Long Branch vs. St. John Vianney, Manalapan vs. Mater Dei, and Middletown South vs. Brick.
One scheduling quirk is that Keansburg will play Keyport and Point Beach twice. The schools could not find Group 1 schools outside the Shore to play them and they were reluctant to schedule games against schools of larger group size.
The Thanksgiving schedule remains unchanged with Red Bank vs. Long Branch, Manasquan vs. Wall, Middletown North vs. Middletown South, Neptune vs. Asbury Park and Toms River South vs. Lakewood.
Rumson-Fair Haven at Red Bank Catholic
Rumson-Fair Haven at Wall
Middletown North at Long Branch
Middletown South at St. John Vianney
Red Bank Catholic at Manasquan
Toms River North at Southern
Jackson Memorial at Mater Dei Prep
Freehold Township at Freehold
Central at Jackson Liberty
Toms River South at Toms River East
Point Boro at Donovan Catholic
Long Branch at Rumson-Fair Haven
Manalapan at Toms River North
Middletown South at Red Bank Catholic
St. John Vianney at Brick
Marlboro at Middletown North
Brick Memorial at Freehold Township
Toms River East at Jackson Liberty
Manchester at Toms River South
Donovan Catholic at Holmdel
Toms River North at Rumson-Fair Haven
Long Branch at Red Bank Catholic
Manalapan at Middletown South
Jackson Memorial at Brick
Mater Dei at St. John Vianney
Middletown North at Freehold Township
Southern at Brick Memorial
Jackson Liberty at Neptune
Toms River East at Colts Neck
Donovan Catholic at Central
Asbury Park at Point Beach
Rumson-Fair Haven at Manalapan
Middletown South at Long Branch
Red Bank Catholic at Toms River North
St. John Vianney at Jackson Memorial
Brick Memorial at Middletown North
Freehold Township at Howell
Matawan at Toms River East
Lakewood at Jackson Liberty
Colts Neck at Toms River South
Donovan Catholic at Red Bank
Mater Dei at Rumson-Fair Haven
Toms River North at Middletown South
Jackson Liberty at Jackson Memorial
Freehold at St. John Vianney
Marlboro at Freehold Township
Middletown North at Southern
Toms River South at Matawan
Toms River East at Neptune
Manasquan at Donovan Catholic
Point Beach at Manchester
Middletown South at Rumson-Fair Haven
Toms River North at Long Branch
Red Bank Catholic at Manalapan
Jackson Memorial at Freehold
Brick Memorial at Marlboro
Howell at Middletown North
Freehold Township at Southern
Matawan at Jackson Liberty
Neptune at Toms River South
Lakewood at Toms River East
Lacey at Donovan Catholic
Manchester at Asbury Park
Manalapan at Freehold Township
Red Bank Catholic at Donovan Catholic
Toms River East at Toms River North
Jackson Memorial at Brick Memorial
Mater Dei at Middletown North
Southern at St. John Vianney
Jackson Liberty at Toms River South
Bye: Rumson-Fair Haven, Long Branch, Middletown South, Lakewood Red Bank
Rumson-Fair Haven at Jackson Memorial
St. John Vianney at Long Branch
Brick at Middletown South
Freehold Township at Red Bank Catholic
Toms River South at Toms River North
Jackson Liberty at Colts Neck
Donovan Catholic at Lakewood
Bye: Wall, Middletown North, Manasquan, Raritan, Point Beach
Middletown North at Middletown South
Toms River South at Lakewood
More From Shore Sports Network